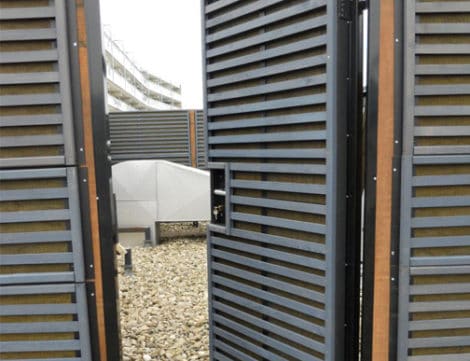 Door
A gate may be useful when installing a long NoiStop wall. A special door has been developed for this gate. Just like the panels, the door is filled with mineral wool and is attached between two wooden pools (not included).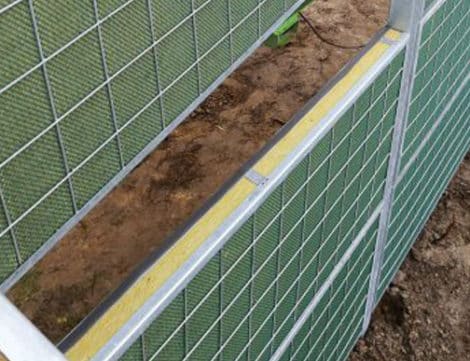 Insulation tape
Are you installing several NoiStop Steel panels on top of each other? Apply insulation tape between the various panels. You can order the tape on rolls of ten metres. This insulation tape is not required for NoiStop Wood.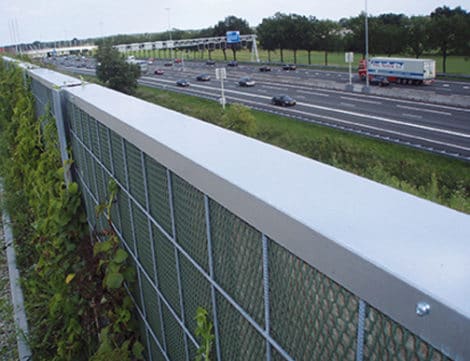 Covering plate
Place a covering plate to protect the top panel. This covering plate acts as a finishing strip and protects the top panel against the elements.