MobiRoof
Instant green roof system
outdoor
TARGET AUDIENCE
Commercial
Residential
Landscaper
Hovenier
A clip-together cassette system, Mobiroof is a simple, lightweight solution for a green roof where otherwise roof garden options are limited.  Creating an instantly fully-established green roof layer, Mobiroof plant cassettes are filled with substrate and 6-8 different types of sedum. This lends itself perfectly to flat roofs and those with a gradient of less than 10 degrees (20%). Its construction makes it instantly green, easy to reposition and means an added natural green layer may be applied to garages, dormers, extensions and garden buildings.
The Mobiroof cassettes are cultivated with several types of sedum (including album, spurium, acre and hispanicum) and Mesembryanthemum cooperi. The cassette is filled with water-retaining stones.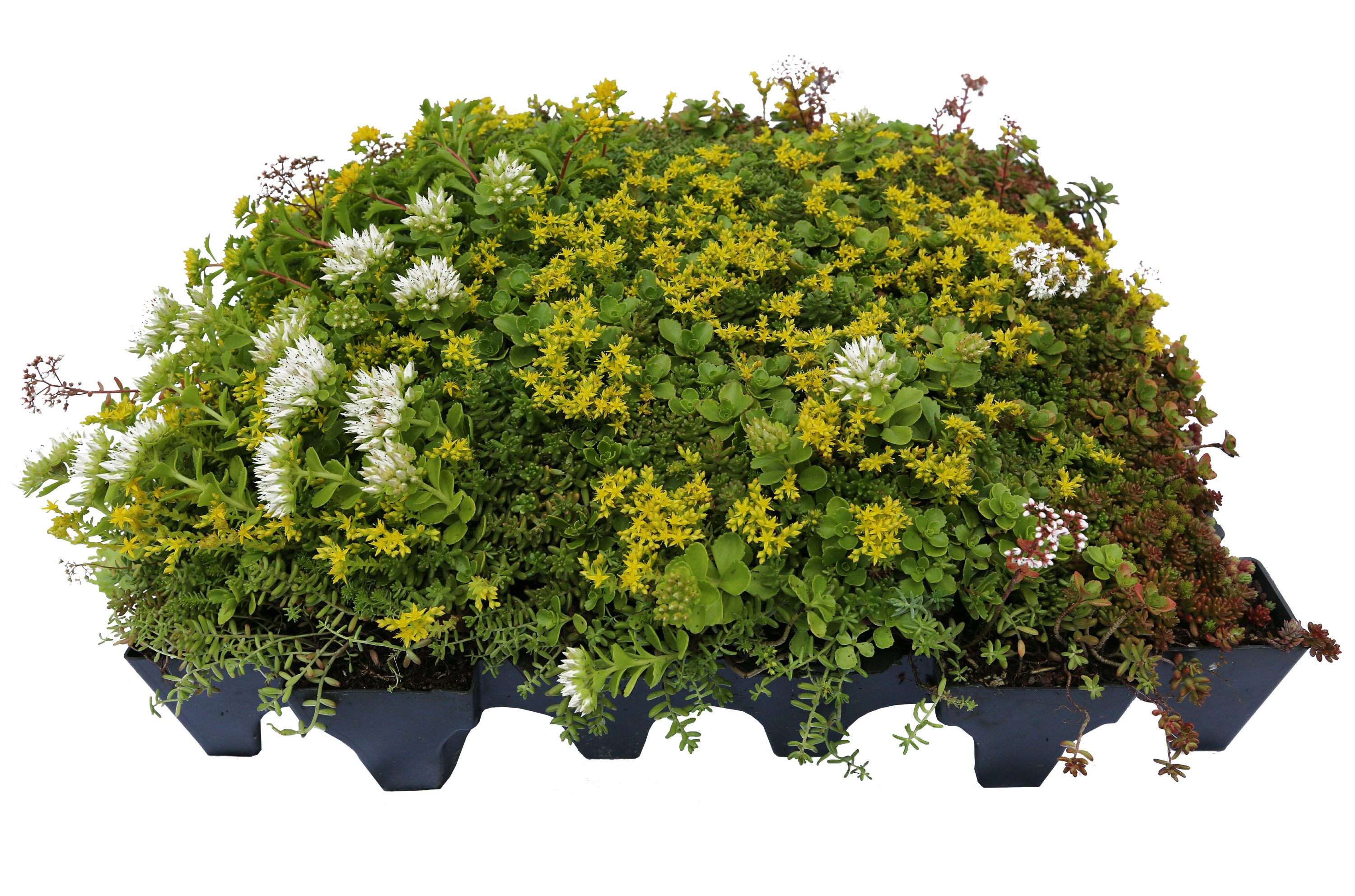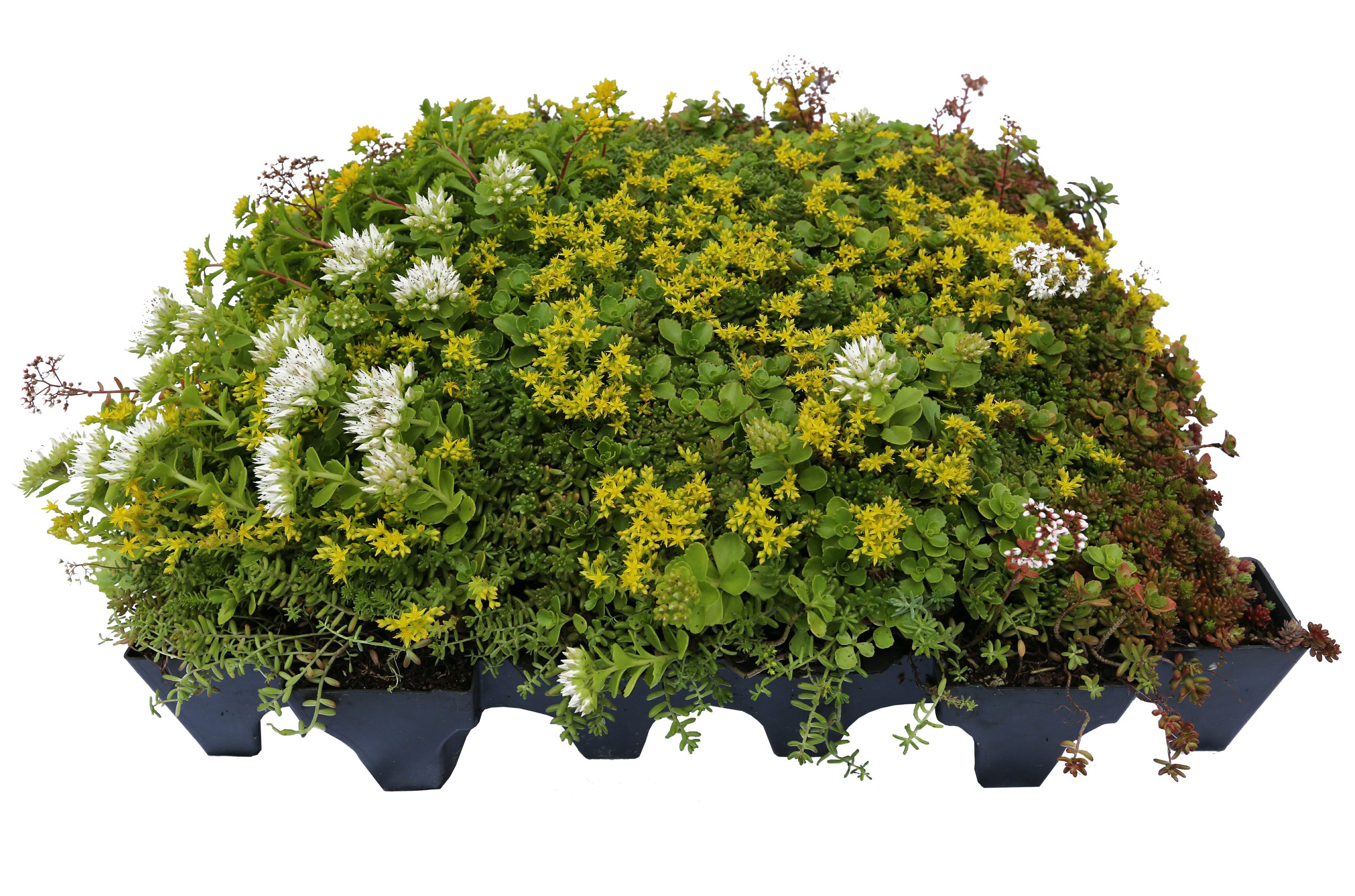 Find our full product specifications in our 'Knowledge Centre' or use the National Building Specification NBSPlus
Click and drag to rotate. Click on plus-signs to get more info.
Benefits
Water retention of 20 litres per square metre
Increase in biodiversity
A pleasant appearance
Protection of existing roof coverage against UV radiation and solar heat
Increased efficiency of your solar panels
Insulating effect
Features
Ready for use on roof coverage
Instant solution
Easy to (re)place, also for home owners
Low maintenance
6-8 types Sedum
Certified sustainable production
Fully recyclable