Mobilane Living Green Screens
Low maintenance ivy screen
outdoor
TARGET AUDIENCE
Commercial
Residential
Landscaper
Hovenier

For an instant and natural privacy and security boundary, choose the original Mobilane UK Living Green Screen – direct from the grower. This original pre-cultivated ivy screen option, is grown and nurtured by us in the nursery, providing customers with a ready-made green perimeter solution.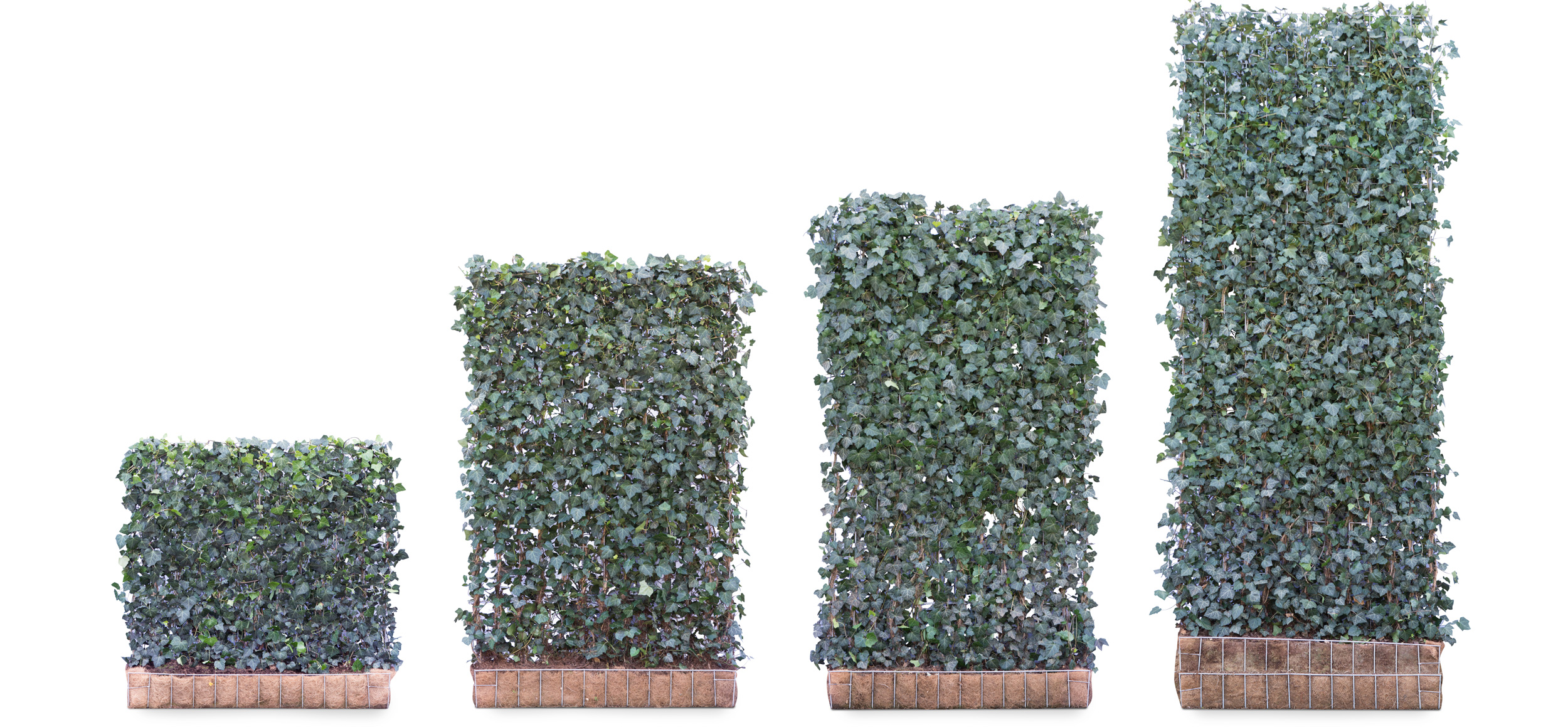 Made from a steel grid and densely woven with climbing plants in variety, the instant hedge is grown and supplied in a coconut-fibre biodegradable container. Prepare the soil, plant the hedge directly in the ground and anchor with poles and brackets.
Pollution Barrier for Better Air Quality

Installed at schools, playgrounds and urban play areas in London and major UK cities, installing Mobilane Green Screens gives improved school and roadside air quality as its natural structure helps remove harmful PM10 pollutants. Find out more: Green My School

Specifications for architecture and design

Find our full product specifications in our Knowledge Centre or access these directly in National Building Specification NBSPlus

Reducing pollution with Mobilane Green Screens

Ongoing research shows that Mobilane Green Screens, superior in plant density and construction than other green screen options, remove particulate pollution – increasingly important as air quality in urban environments is alarmingly poor. Find out how Green Screens improve air quality: PM10 Research

Book a Seminar Place to learn the essentials of specifying Mobilane products

Are you an architect or specifier and interested in a CPD presentation? Mobilane UK is offering you a 1 hour presentation about the essentials of our ready-made green systems. Find out about training
Click and drag to rotate. Click on plus-signs to get more info.
Benefits
Instant privacy and a green result
Easy and fast to install
Low maintenance
10 year guarantee on the fencing (Betafence®)
Contributes to a healthier environment
Cheaper than a wooden or stone fence
Improves biodiversity
Prevention of graffiti
Features
Both the height and width can be tailored to suit your needs
Certified sustainable production
The hedge has a small footprint and there are no gaps in the hedge
Available in various heights and using various plant species
View accessories